Welcome Lancer Alumni!

Hilltop High School Hall of Fame Inductees
Nancy Acerrio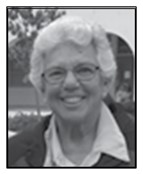 Nancy Acerrio, having served as a teacher's aide, teacher, Athletic Director, and coach continuously from 1976 through the spring of 2021 for 45years of service, she is also one of, if not the longest, serving staff members in Hilltop's history. Even more importantly, Nancy served with excellence in all four roles as she put service to and care of students as her most important duty and passion.  (Read More)
Janet Balsley

Among teachers and coaches, those who stand out from all the others are those with the unwavering commitment and enthusiasm that is key to the success of all the students in that person's care. This is what has set Janet Balsley apart from so many! (Read More)
John Baumgarten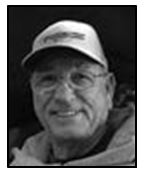 Coach John Baumgarten is a San Diego Coaching Legend Hall of Fame member and a longtime coach of Hilltop High football and softball. However, it is baseball where he left his largest footprint. He coached for over 30 years with numerous CIF titles and over 15 former players being drafted into the professional levels and countless more moving onto the college ranks. (Read More)
Dr. Scott Lekman
Scott is a general surgeon living in Salt Lake City. After receiving his Associate of Science degree at Southwestern College and BS and MS degrees at Stanford University, he completed his medical studies and surgery training at the University of Utah. (Read More)
Desiree Linden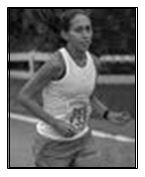 In April of 2018, Des Linden braved head- winds and torrential rain to become the first US women's champion at the Boston Marathon since 1985. Her win was one for the record books as she bested the field in the worst conditions in race history. In the spring of 2021, Des set the World Record for the 50k, running 2:59:54. (Read More)
Megan Mahoney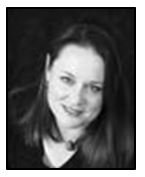 Megan lettered in field hockey, basketball, and golf while at Hilltop. She played women's golf at SDSU on a scholarship from 1993-1996. She was the Assistant Women's Golf Coach after graduation for one year. Graduating with a BS in Outdoor Recreation from SDSU in 1998.  (Read More)
Mark Matensen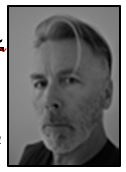 Born in San Diego, California in 1958 and raised in Chula Vista where he lives and works to this day, Mark is nationally known artist. Mark started his professional art career in the early 80's as a painter and sculptor of cowboys and Native American subject matter. (Read More)
Linda Nielsen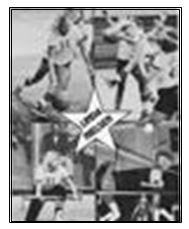 As a high school student Linda could usually be found doing the things she loved like practicing fielding skills in softball, diving for digs in volleyball or putting on a full court press in basketball. She says that practice always pays off. (Read More)
Hilltop High School Hall of Fame Inductees (Page 2)
Click Here to see more Inductees
Hilltop High Legacy Committee
The Hilltop High Legacy Committee invites nominations of Lancer alumni and educators for induction into the Hall of Fame.  The inaugural Hall of Fame began in 2001 under the leadership of Principal Jerry Rindone. His vision was to recognize outstanding Lancer alumni who have contributed to the local and global community. More importantly, showing the current student body the rich history and deep-rooted community of alumni and educators allow students to gain a sense of belonging and allegiance to the Hilltop community.  Thanks to the support of Principal Karen Hernandez, we are continuing the Hall of Fame tradition as we strive to inspire current Lancers to set their sights on reaching their goals as they set out on their future endeavors.
Thank you for your interest in nominating a Hilltop High School alumni to the Lancer Hall of Fame. If you have any questions or issues with the submission, please do not hesitate to contact Marietta (Bonsignore) Minjares '86 at marietta.minjares@cox.net.
HILLTOP HIGH SCHOOL'S LEGACY COMMITTEE ANNOUNCES THE FOLLOWING HILLTOP HALL OF FAME INDUCTEES FOR 2022:
MARK MARTENSEN (1976), ART; DR. SCOTT LECKMAN (1971) AND FRANK PUGH (1973), COMMUNITY SERVICE/HUMANITARIAN; ALVIN SEARS (1976), MILITARY; DESIREE (DAVILA) LINDEN (2001), MEGAN MAHONEY (1993), AND LINDA NIELSEN (1976), ATHLETICS; GEORGE FETTER, FACULTY; NANCY ACERRIO, JANET BALSLEY, JOHN BAUMGARTEN, TIM TYLER, HILLTOP COACHES.
Please support the Hilltop High School Hall of Fame at:
https://gofundme./6d86ac85
Instagram Page: hilltop_lancers_2002             
Facebook Page: Hilltop High 2002 Class Reunion
****************************************************************
HILLTOP HIGH ALUMNI – We would love to help advertise a reunion you are planning for graduates of Hilltop High School! So if you are on a reunion committee for a graduating class, please contact Mr. Carpizo in the ASB at (619) 476-4250 or Mark.Carpizo@sweetwaterschools.org to give us the details so we can post it on this website and our marquee.
*****************************************************************