F.L.A.G.S
Foreign Language and Global Studies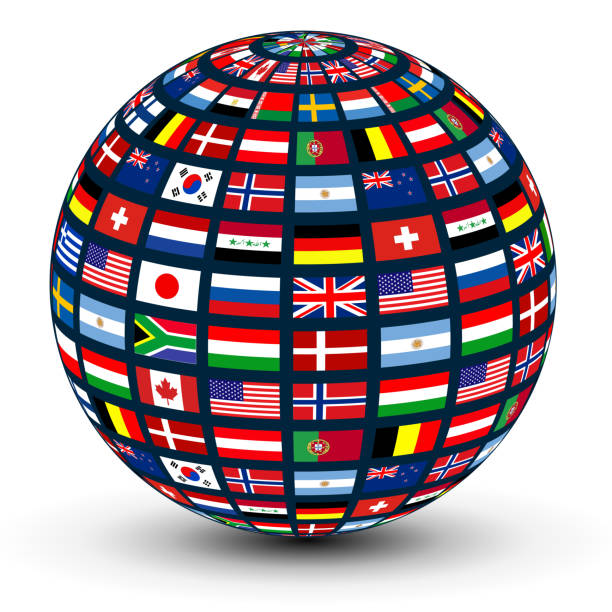 What is F.L.A.G.S.?
F.L.A.G.S. is a nationally recognized magnet program that is essentially a school within a school. F.L.A.G.S. students are grouped into common social science, and English classes with other F.L.A.G.S. students for curriculum that will include all state mandated standards, but will have international component within the lessons.
How do students enroll in F.L.A.G.S.?
Students must fill out an application to be in the
F.L.A.G.S. program. If you do not live in Hilltop High School area, then you will also have to fill out an inter- district transfer request. Both of those forms are available at the main office. The F.L.A.G.S. coordinator will schedule for you an interview to discuss your reasons for wanting to enroll in this program and your long-term educational goals. Once you are approved to be in this program, you will be given an appointment to register at Hilltop High School.
What kinds of students qualify to be in F.L.A.G.S.?
Generally, this program is designed for the above average student. With its emphasis on global studies and foreign language, students who are motivated and want to be challenged are generally best suited to be successful in F.L.A.G.S. It is not a program of remediation, although Hilltop High School offers tutoring programs and peer coaching to help with needed areas of study.
What are the foreign language requirements?
You must be in a foreign language class every semester when you are in Hilltop High School. Generally, universities require three years of the SAME language for acceptance into their programs. Middle school language study counts toward those three years. Once you have completed the college requirement, you are free to continue with the same language or study an additional language.
Many of our F.L.A.G.S. students study more than one language during their time in the program. We are the ONLY school in our district to offer SEVEN foreign language options: Spanish, French, Italian, German, Chinese, Japanese, and Latin.
CULTURAL EXCHANGE PROGRAMS AND LANGUAGE PROGRAMS
Hilltop High School is proud of its relationships with their sister schools around the world. We currently have four sister schools and we are currently working on creating more sisters schools with all our foreign languages.
GERMANY (GERMAN CLASS)
Gymnasium Wentorf, a school in the suburb of Hamburg in northern Germany, is our sister school in the beautiful country where fairy tales came from. Every two years our students have the opportunity to travel to Wentorf and stay with a host family. Visit to German classes and day trips to Berlin, Hamburg, and Schwerin. Our German colleagues visit us on alternating years so they can enjoy sunny southern California.
CHINA (CHINESE CLASS)
Our exchange with our sister school in Changchun, China is one of the longest running educational relationships in the county. For twenty-two years the High School Attached to Northeast Normal University has sent us their teachers to assist teaching our Chinese language classes. The faculties of the two schools visit each other on alternating years, now we have our students to also participate. Our Chinese program has also become partners with San Diego State Confucius Institute and Alliant University.
FRANCE (FRENCH CLASS)
Lycee de Briace is our sister school in the suburb of Nantes, France. Set in the beautiful landscape grounds in the heart of Nantes vineyards. Students even attend classes in a castle! Briace high school specializes in the agriculture and ecology. Students shadow other fellow French students and live with their host families. Students also have an overnight trip to Paris, visit all the main monuments. This exchange is a joint program exchange with Bonita Vista High School.
JAPAN (JAPANESE CLASS)
We are happy to introduce a new sister school in Japan. We are starting an exchange program with Meijo University Senior High School in Nagoya, Japan which is about two hours from Kyoto. Meijo has international experienced overseas, they have exchange program with Australia, New Zealand, China and United Arab Emirates. We are excited to host them this upcoming January for a week, all in hopes to continue a new partnership.
NORTHERN ITALY (ITALIAN CLASS)
Liceo Angela Veronese is our sister school in Montebelluna, Italy. We have the longest student exchange program in all of San Diego County. We have continued to carry this exchange for over ten years. Located in the suburbs of Treviso in the region of Veneto, we do day trips to Venice, Verona and Treviso. Our exchange consists of staying with our sister school for a week and then touring Florence, Pisa and Rome.
SPAIN (SPANISH CLASS)
This school year we are organizing a full immersion program trip for seven days to Madrid, Spain through EF Tours. We are hoping to visit a high school in Spain and visit all the cultural sites in the city. Our students will experience a flamenco show and cooking class during their stay. There will also be a day trip to Toledo with history and culture lessons.
SOUTHERN ITALY (LATIN CLASS)
Our Latin class will be touring southern Italy for 5 days with EF Tours, they will be touring all the main roman monuments such as the colosseum, roman forum and the pantheon. We will take the students down to visit the ruins of Pompeii and Herculaneum. Students will also visit the island of Capri, where Emperor Tiberius built his palace and eventually lived the remainder of his life.
FLAGS GOALS
Perspective Consciousness
Students will recognize that their own views of the world are not universally shared.
Students will develop the ability to project themselves into alternative perspectives
State of World Awareness
Students will acquire basic knowledge about prevailing world conditions and developments.
Students will be able to evaluate the validity of sources
Cross Culture Awareness
Students will acquire knowledge of the various existing cultures and their perspectives.
Students will appreciate the diversity as well as commonalities of varied individuals, cultures and nations.
Conceiving of The World As A Global System
Students will acquire the perspective that they live in an interconnected world.
Students will acquire the perspective that the world is made up of systems: economic, political, social and ecological.
Awareness of Choices And Opportunities for Action
Students will analyze the decisions made by others and themselves.
Students will be able to identify and effectively pursue alternative choices of action.
Language Development
Students will develop skills in foreign language.
Students will develop oral communication skills.
Interdisciplinary Approaches
Students will experience the inter connectedness of the school curriculum from teachers who are coordinating with team-teaching.
Students will be able to transfer knowledge between disciplines and recognize the inter-relatedness
Hilltop High makes the world a smaller place as we expand our friendships throughout the world! Visitors from Uganda have also come to our school. We are always looking to expand our international connections! No other school in our district can offer these opportunities on such a broad scale.
Hilltop High School is indeed a unique California Distinguished School.